Definition:

The meniscus is semilunar fibrocartilage (orange area) triangular cut.
Each knee has two menisci, a medial meniscus and a lateral meniscus.
They are "shock absorbers" of the knee: they have a role in the transmission and distribution constraints. They increase joint congruency and stabilization of the knee. They allow shock absorption and protection of cartilage.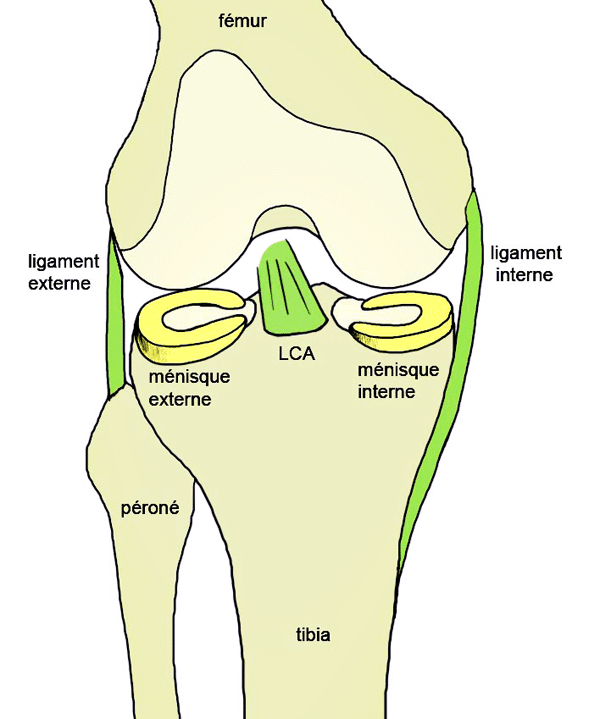 Doctor Nicolas LEFEVRE, Doctor Serge HERMAN. – 27 janvier 2009.